Creating an Account
Creating an account on Australian Franchises Directory is fast, simple & Free. The site has been designed to provide you with fantastic features and the ability to access and control your listing 24/7. Advertising your business on our directory is a simple process and will allow you to reach the thousands of customers who visit our site each week.
To get started Click on the Create an Advertiser's Account link at the top of the page.

This will take you to our Create a User Account form: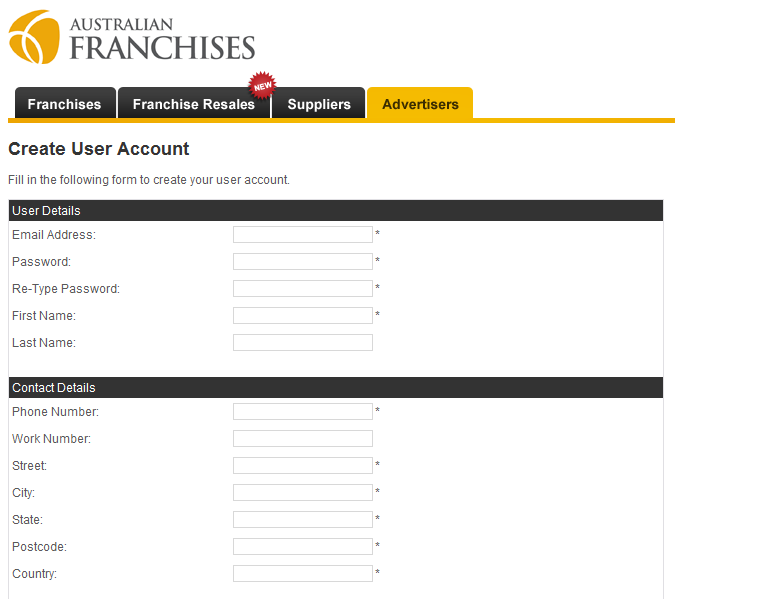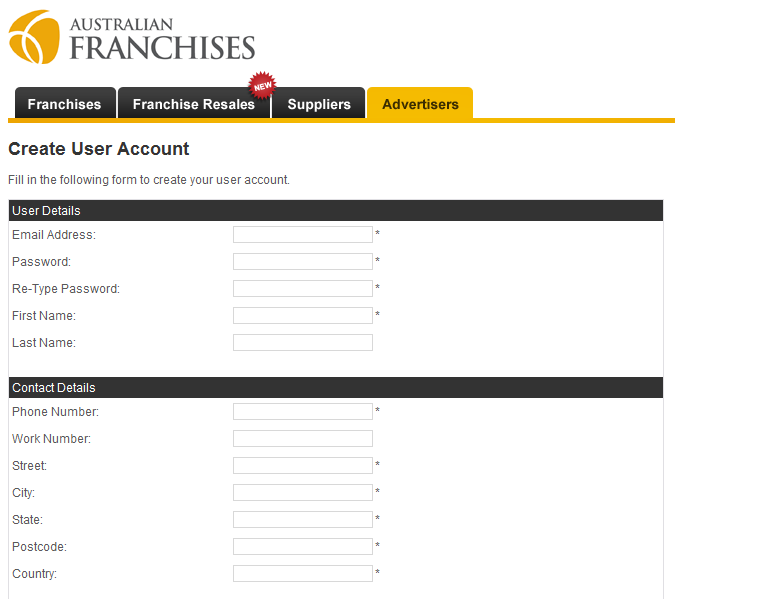 Please keep a record of which email address you choose as this will be your login username and the primary email we will communicate with you through.
Your password needs to be a minimum of 6 characters and should a be a strong password.
Please fill in all the fields as this information will be used by us to assist you with your account management. If you wish to view our privacy policy please click here.
Once your account is active you can login to upload and submit your listing content. Our support team will verify the content and send you an advertisers agreement which will need to be completed and returned before your listing will go live.
If at any stage you have any questions the support team can be contacted on 07 5657 4466 during business hours or email us anytime using the contact us form and we will be happy to help.
Grab a copy of our Free media kit for full advertising rates!